Parenting, Child Access and Custody Rights
Parenting and Responsibilities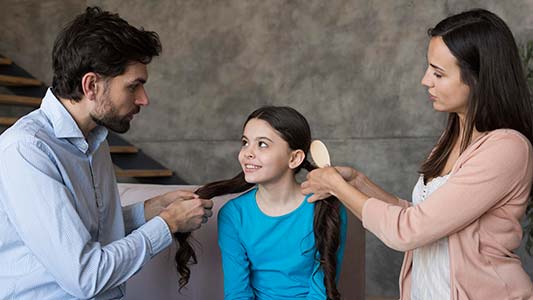 After separation, many parents find themselves in a transitional period of parenting, faced with new questions about their rights and the unfamiliarity of parenting whilst separated.  These changes often lead to questions about where the children should live and how much time they should spend with each parent or other significant adults in their lives. These questions are normal to have, and it is generally best to seek clarification to your questions early and often, to minimise stress and to preserve a healthy co-parenting relationship for the child, if possible.
Our lawyers are solution-oriented, we can assist you in understanding your rights and obligations as a parent under the Family Law Act 1975 (Cth).  Children and parenting matters are governed by the Family Law Act whether you are married, de facto, separated, or divorced.  Children's matters are generally dealt with by either the Family Court or the Federal Circuit Court of Australia under the Family Law Act.
Equal Shared Parental Responsibility
On 1 July 2006, the Family Law Amendment (Shared Parental Responsibility) Act 2006 (amending Act) came into effect and brought with it significant changes to the way in which Courts under the Family Law Act determine disputes relating to children. 
Most notably, one of the significant changes was the introduction of the presumption that both parents should share 'Equal Shared Parental Responsibility' for their children.  In other words, where appropriate, parents should have the ability to make important decisions together in relation to their children.  
Important decisions for the children includes decisions about matters including (but by no means limited to):
Medical treatment
Where the child lives
Education
Religious upbringing
The child's name
Social conduct and interactions
Protection of the child from harm
Passports
Marriage of children under 18 years of age
Parents share parental responsibility for their children and it is only when disputes about those parental responsibilities arise (subject to any order of the Court) that the Family Law Act will apply. A parents' responsibility for their children continues regardless of any changes in the parents' relationship – including separation or remarriage.  In other words, if a Court order does not specifically allocate parental responsibility or a part of it, to one parent, then both parents retain their existing responsibilities.
Parenting Disputes
Often when parties separate it can be an emotional time where there may be blame and hostile feelings towards each other.  It is important to work together in parenting matters, put the children first and act in the best interest of the children.
Where there is a dispute about parenting arrangements there are a range of options available which can help resolve disputes.  Involving a lawyer or mediator can provide a written record of parenting arrangements, help to keep negotiations respectful and ensure that the parties understand their parental rights and responsibilities.
The following information provides avenues that the parties can take where there is parenting dispute.
Parenting Plans
A parenting plan is a voluntary agreement in writing that is negotiated and signed by both parents.  A parenting plan helps the parties plan for general care arrangements as well as those special dates and events such as birthdays, school holidays and religious holidays.  A positive benefit of a parenting plan is that it is negotiated in writing and allows each parent time to think about parenting arrangements including their employment obligations and other circumstances. 
When our family lawyers approach a parenting plan we start with a questionnaire and interview.  Using our qualified legal knowledge of family law and experience in negotiating parenting arrangements, we capture all of the information needed to create a complete parenting plan.  Then we draft the parenting plan to cover all of the occasions that are important to the parties and children.  Once a parenting plan is completed the parties have a single document that covers all of the parenting arrangements.  Each parent can then refer to the parenting agreement if there is any doubt or confusion about care arrangements.
Going to Court for Parenting Orders​
Unless there is a good reason, the parties to a parenting dispute should explore all other avenues before commencing parenting proceedings in a Court.  Under some circumstances Court is appropriate where a parent is withholding care of a child without reasonable grounds, where there has been long running disputes about parenting arrangements or where there are claims of family violence or child abuse.
Our qualified family lawyers regularly represent clients in family law proceedings to obtain Court orders for parenting arrangements.  If it becomes necessary to go to Court, it is important to try and reduce as many issues between the parties.  The remaining issues can then be determined by the Court and parenting orders can be made.  Parenting orders issued by a Court are lawful orders which are enforceable.  There can be severe penalties if a party refuses to abide by Court orders.
Depending on the circumstances, a party may need to obtain a section 60I certificate before they can commence parenting proceedings in Court.  Our family lawyers can advise you if this applicable to your circumstances.
Parental Responsibility
Child Access vs. Child Custody
It is important to understand the distinction between parental access and parental custody.  Parental custody or child custody, also known as parental responsibility, relates to the making of decisions about the child's welfare.  Child access, on the other hand, relates to the time a child spends with parents or other significant adults in their lives.  It is important to note that having parental responsibility does not mean that the child will necessarily spend equal time with each of their parents.  Instead, if a Court is satisfied that parents should have Equal Shared Parental Responsibility, equal time may then be considered.  If Equal time is not appropriate, the Court must then consider in the alternative, an order for a significant or substantial time.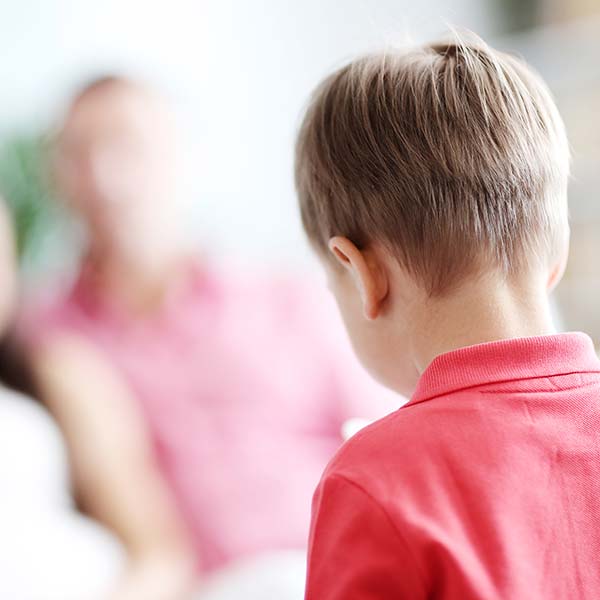 Fundamental Principles Relating to Children
Ensuring that children have the benefit of both of their parents having meaningful involvement in their lives;
Ensuring children are protected from harm;
Ensuring that children receive proper parenting to help them achieve their full potential;
Ensuring that parents fulfil their duties and meet their responsibilities concerning the care, welfare and development of children;
That children have the right to know and be cared for by both of their parents;
That children have a right to spend regular time and communicate with their parents and other people significant to their care, welfare and development including grandparents and other relatives;
That parents jointly share in the duties and responsibilities concerning the care, welfare and development of their child/ children;
That parents should agree about the future parenting of their children;
That children have a right to enjoy their culture; and
The Family Courts will only make orders that are in the "Best Interests" of children.
The above principles are designed to promote the rights of children to spend considerable time with each parent and to be able to communicate with them in a full and meaningful fashion.
The rights of Aboriginal or Torres Strait Islander children to access, explore and appreciate their culture is also a clearly articulated principle of the Family Law Act.​
Contact Us for a Free Case Evaluation
If you feel that you are a victim, it's important to take steps to protect your reputation. To schedule a free case evaluation, complete the form or contact us via chat or phone at 0485 872 417.