Domestic Violence Lawyers
Services We Offer For Domestic and Family Violence: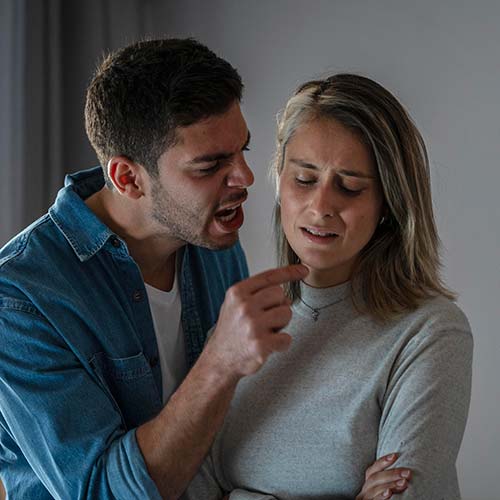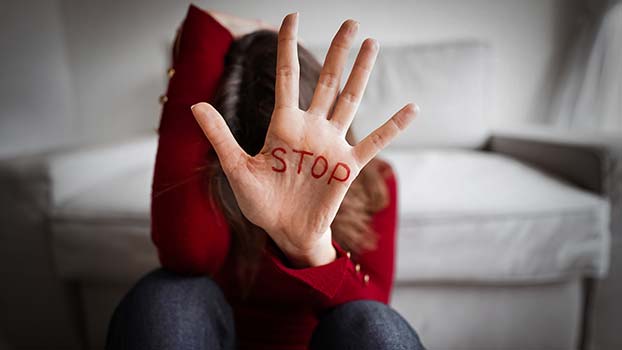 1) Drafting an Application for a Restraining Order
Our lawyers will obtain your instructions and draft your Application for submission for restraining orders in the local Magistrates' Court.
This application for restraining orders will be supported on a factual basis, by the information you provide to us in support of your application for restraining orders in order to protect you and your loved ones. Our lawyers will then appear on your behalf at the first Court hearing to ensure your application is well-positioned and you have a strong advocate who understands how to address the legal requirements of a restraining order application, what the issues at law are, and what matters need to be addressed.
2) Contesting a Domestic Violence Restraining Order Made Against You
If you are the Respondent to an application and summons, meaning that you have been served with paperwork giving you a date to appear in Court, then it is imperative that you act without delay.
Our lawyers will provide you with sound legal advice, can represent you at the Court hearing and ensure that you have competent advice on the laws that are impacting your life. We ensure that you are receiving objective and qualified legal advice.
You may have the best intentions to represent yourself, but you are unlikely to give yourself objective advice, understand the relative questions that the law requires, understand how case law interacts with statutory law or to have the years of education and training that a qualified lawyer has. Our lawyers will to inform you of the substantive and procedural laws surrounding domestic violence and any potential restraining orders you may face. Our lawyers will provide you with a legal strategy and present you with your options and obligations in contesting any restraining order application or complying with Court Orders.
Call us today and with your instructions our lawyers can help you prepare for your appearance and assist you to achieve the best outcome available in the circumstances.
3) Preparation of Court Documentation for Mention or Final Hearing
With your instructions, our lawyers can prepare an Affidavit in support for a mention or for a final hearing or trial.
4) Attending Court Hearings
Our lawyers can prepare for and attend Court dates, including a final hearing and trial.
Additional Services
My Legal Crunch also provides advice on existing Court Orders in addition to appearing for both Applicants and Respondents.  Our lawyers can provide advice on extraneous issues which form part of Court Orders for family and domestic violence matters, such as:
Criminal charges for breach of Orders or assault matters
Practical advice on counselling and undertaking a course of action to improve your circumstances
Child and parenting arrangements
Visa disputes 
Property disputes
If you require further assistance, call us today to speak with a lawyer to learn about your rights.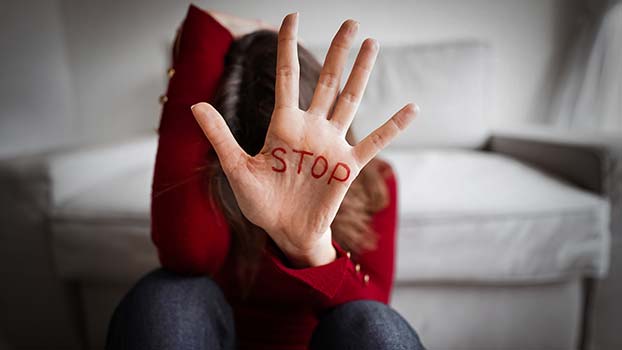 Domestic Violence is behaviour towards another person that includes:
Physical or sexual abuse
Emotional or psychological abuse
Economical abuse
Threats or coercion
Attempts to control or dominate another person, causing them to fear for their (or someone else's) safety or wellbeing
Family Violence is defined as:
When someone is violent or is threatening to be violent towards a family member
Any other behaviour that coerces or controls another family member, or causes them to be fearful
Includes physical, financial, emotional, psychological and sexual abuse
Family members are:
People who share intimate or personal relationships (i.e. married, de facto or domestic partners)
Parents and children (including stepchildren)
Birth relatives, relatives through marriage or adoption
People who you treat like a family member (i.e. caretaker, guardian, or person related to you within the familial structure of your culture)
Anyone who used to be considered a family member in the past (including ex-partners)
Depending on the area you reside in, the specific legal methods used to safeguard yourself or a loved one from domestic violence may differ, although they are similar for the most part. Select your state/territory below to learn more: 
New South Wales – Apprehended Violence Orders (AVO) (APVO)
Victoria – Intervention Orders (IVO) (PSIO)
Western Australia – Violence Restraining Orders (VRO) (FVRO)
Queensland – Domestic Violence Orders (DVO)
A single incidence of domestic violence can greatly affect the lives of involved parties. Restraining orders issued by the police or the courts can ban someone from contacting or communicating with the perpetrator for a certain time period. 
Our team of lawyers are committed to providing you with first-class legal advice and legal representation at an affordable rate. In certain circumstances, we can offer a fixed fee depending on your matter. Otherwise, we will provide you with an estimate of your costs ahead of time.
We provide a free 15-minute consultation with one of our solicitors. During this consultation, you'll receive a clear understanding of:
The type of services we offer
The costs that may be associated with your matter
Some legal strategies to help improve your situation. 
We can start working on your case after you decide to retain us. Once retained, we can then start preparing for your matter without delay.
Contact Us for a Free Case Evaluation
If you feel that you are a victim, it's important to take steps to protect your reputation. To schedule a free case evaluation, complete the form or contact us via chat or phone at 0485 872 417.